It was many thousands of years ago that the process of extracting the oil from olives was first discovered. Since then, olive oil has been used in various ways and has become hugely popular.
Who doesn't love cooking some salmon or a nice piece of steak in olive oil or creating a heady and fruity dressing for their salad with extra virgin olive oil?
Beyond the kitchen, olive oil has also been used as fuel in traditional lamps of old and in modern cosmetics and pharmaceuticals.
You may already know all that, but have you ever wondered where much of the olive oil we use comes from?
The country that produces the most olive oil is Spain.
You may find that surprising if you expected it to be Italy or Greece because although those two countries produce a large quantity of the world's olive oil, their production volume pales in comparison to that of Spain.
Which Country Is the Biggest Olive Producer?
As you would imagine, as it is the largest producer of olive oil in the world, Spain is also the largest producer of olives.
The country produces an incredible estimated 9,176,929 metric tons of the aromatic fruit.
Which Continent is Responsible for the Most Olive Oil Production?
Given that in a list of the top 10 largest olive oil-producing countries in the world, four of the countries are European, with Spain, Greece, and Italy sitting at the top, it's no surprise really that Europe is the continent that produces the largest amount of olive oil in the world.
These olive oil producing countries are responsible for approximately 69% of the whole world's olive oil. Which makes sense as the EYU was the first to produce, export, and consume olive oil.
Top 10 Countries That Produce the Most Olive Oil
Although we know that Spain leads the world in olive oil production, who else is on the list? While some may be obvious, like Turkey and Portugal, others, like Syria and Algeria may be a little surprising.
Argentina
When you compare it to the rest of the world's efforts, Argentina's Olive oil industry is not nearly as successful.
However, Argentina still produces enough olive oil to provide for the general population and make an earning through exports.
On average, it is thought that the country produces around 22,700 tons every year.
Portugal
As a next-door neighbour to Spain, the greatest olive oil producer, it makes sense that Portgual would rank highly.
Although it is still not up there with Greece or Italy, the key thing to note about Portuguese extra virgin olive oil is its quality.
Algeria
The majority of the Algerian economy is derived from olive oil exports. The country's olive oil producers have worked tirelessly hard for many centuries to maintain good quality in their oil.
It's no mean feat that it is riding just above Portugal.
Morocco
Morocco has always produced olive oil. In recent years, though, it has taken huge leaps forward by specifically designating more land of its 1.2million hectares to olive farming.
It was expected that by the end of 2020 the country would produce a whopping 2.5-million metric tons of olive oil.
Turkey
For a time, during 2013 and 2014, Turkey was ranked as the 4th largest producer of olive oil in the world.
Although the country has slipped from that spot, it remains a large producer of olive oil as are many Mediterranean countries. It is also the quality and taste that makes the Turkish olive oil produced especially noteworthy.
Tunisia
Tunisian olive oil production has recently surged thanks to the efforts of the country's major producers.
If you have not yet tried it, Tunisian olive oil comes highly recommended as it is considered to be of very high quality.
Syria
Although Syria is dealing with an ongoing civil war, the country's olive oil producers are still producing a large amount of good quality olive oil.
Even if it still has a long way to go compared to the big guns of the olive oil industry, the local producers are still flying the flag and making a good name for their country.
Greece
As one of the big three, Greece has remained one of the largest producers of olive oil for some time. However, it has skyrocketed even higher over the last ten years.
Many consider Greek olive oil to be among the finest there is, so it's no surprise.
We certainly agree, but as producers and sellers of olive oil from Greece, we may be just a tad biased in our assessment!
Italy
With a total of 80 different olive oil brands based and producing their product from the country's produce, it's no surprise that Italy ranks second in the world.
Italy's climatic conditions make it the perfect place to produce a fine volume of olive oil, that is of high quality and tastes great.
The soil there can support the cultivation of numerous varieties.
Spain
Although we've already noted that Spain is in the top spot, it is worth repeating that of the world's supply of olive oil, Spain produces around 75% of it.
The most popular olive varieties produced there include Hojiblance, Picual, Vertical, Lecithin and Picudo and these are grown and cultivated from east to west across the country through 8 different provinces.
Which Country Produce Best Olive Oil?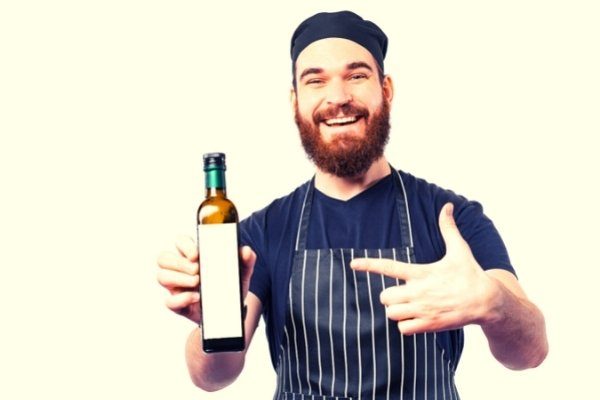 This is one question that is likely to cause some debate among fans of olive oil because like many things in life, the country that produces the best olive oil is highly subjective and comes down to personal taste and preference.
Having said that, Greek olive oil has long been famed for its quality, colour, scent, and flavour. If you are interested in trying good quality Greek olive oil that is ethically produced and sourced, then look no further than Iliada.co.uk.
Iliada Olive oil is a high-quality brand that has won countless of awards over the years.
As a result, our name has become known for taste and quality.
A contemporary brand that has one foot in the past and pays respects to it, Iliada olive oil is uncompromisingly made to the highest standards as the company aims to uphold the name and fame of Greek agricultural products.